Gather, understand and act on information generated in the physical world from things, systems and people.
blauLabs is a proven Enterprise IoT Platform that seamlessly integrates into your technology ecosystem, connects "out-of-the-box" to a wide variety of signal & data sources, processes large amounts of data in a cloud environment, and provides self-service advanced visualization and analytics tools.

blauLabs cloud run-time architecture provides guaranteed high availability and scalability.

blauLabs is billed according to an elastic SaaS subscription model, proportional to the quantity of signals & data processed. Therefore, your operational expense will be strongly correlated to your business outcome.

Gather and integrate data from Industrial data sources, IoT devices and information management systems.

Understand the business operation through advanced real-time analytics and easy to understand charts and dashboards.
Act whenever a parameter exceeds thresholds, through alerts or automated processes.
Integrate multiple data sources
on a single platform
Operational Technology
Sensors / SCADA Systems / PLCs
Information Technology
Routers / Servers / DBs / Applications
IoT Devices
Cameras / GPS / Beacons / Tags / etc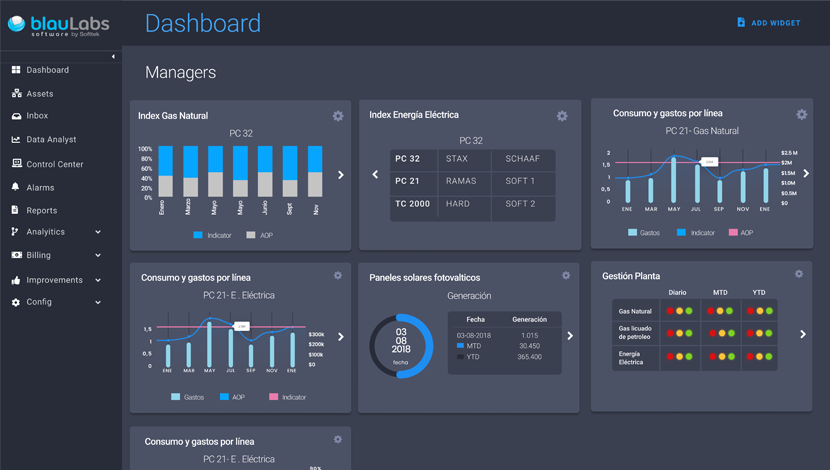 Energy and Utilities Management
Data Center Operations Monitoring
Asset Performance Management
Self service functionality
PROFILES
Custom dashboards
Interface based on user roles and responsibility
Ready to use asset model
Built-in data security
User management
CUSTOMIZABLE REPORTS
On demand, scheduled and triggered delivery
Email Distribution List
Drag & Drop user generated
Multiple charts
ANALYTICS
Big data visualization analysis tools
Micro-analytics
Transform data into valuable information
In line data export to multiple formats
Advanced analytics: For example baseline, forecast, multivariate anomaly detection through machine learning and neural networks
ALERTS
Any data or analytics can trigger an alert
Real-time or batch
SMS and email delivery
LOCALIZATION
7 Languages available
Selectable measurement system display
Automatic time-zone management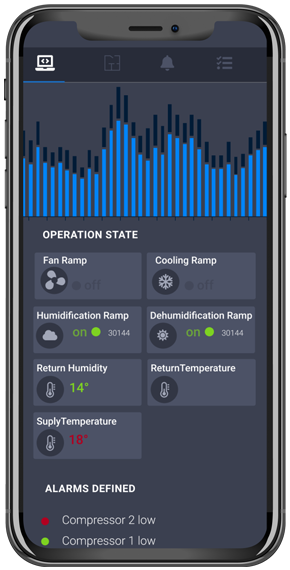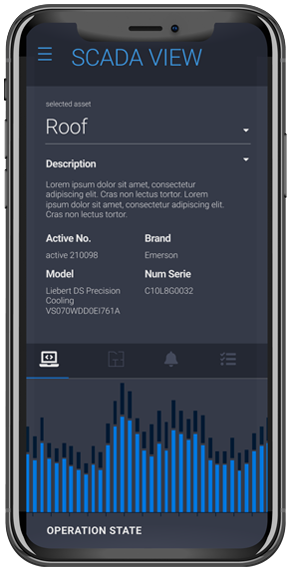 IMPLEMENTATION
SaaS accelerates deployment
HUB module to integrate multiple data sources
Mobile enabled – Responsive application
Cloud/Hybrid/On-premise deployment model
Carrier Class, 99.999% availability